When to replace firebricks
Caution Replacing Fire Bricks can be Tricky.
If you Believe that your Fire Bricks need Replacing.
Source New Bricks. 
Call Us and Book a Sweep.
We will be Happy to fit them For Free.
The firebricks in a stove reflect heat back into the fire which allows for a hotter, cleaner burn but these are wear items and will need replacement from time to time.
Example 1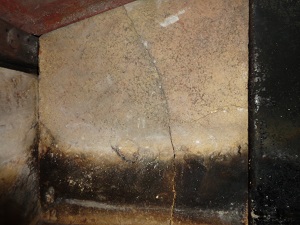 If a brick is well supported on three edges then it can remain in place.
Example 2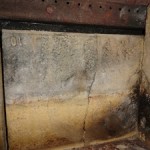 As a general rule a single hairline crack is not a problem.
Example 3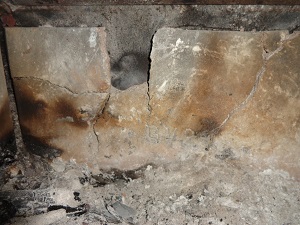 Replace if it looks like it could fall into the fire.
 Example 4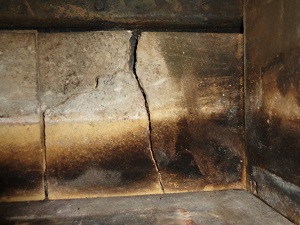 Replace if you can see the stove wall behind.
Wood burning – sweep every 3 months in use.
Smokeless – sweep every year.
Coal- Never burn coal in a stove with a liner.